Wear-resistant steels DURSTEEL
Hard & Enduring steels from the 400HB to 500HB

The PRODUR range of quench and tempered steels have been developed by the wear-resistant solutions specialist for 50 years. DURSTEEL® grades are designed to meet the most demanding requirements in terms of hardness, toughness and processing properties. Their technical qualities and specific metallurgies enable the best performance to be obtained for the construction, protection or repair of industrial equipment, without compromise. PRODUR through the DURSTEEL® range offers quality wear-resistant steels in a hardness scale from 400 to 500 Brinell as well as specific high-impact or temperature resistant grades. See also the CREUSABRO® range.
DISCOVER DURSTEEL WEAR-RESISTANT STEELS RANGE: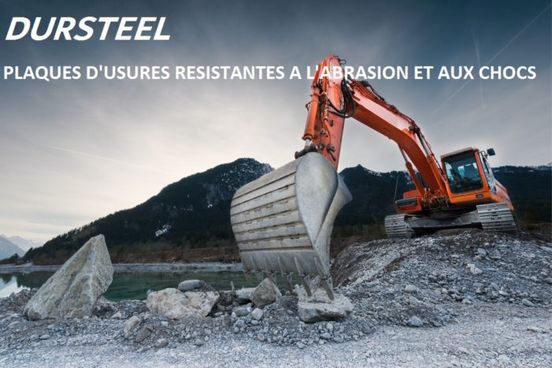 Build or protect equipment in the most aggressive environments with DURSTEEL.
Wear-resistant steels help to protect equipment against wear and increase the life of equipment. DURSTEEL is a range of hardened steels of high strength, abrasion and wear-resistance, with good workshop processability.