Durcast wear blocks achieves the impossible: Combine high alloys white cast iron with very high wear resistance easily weldable.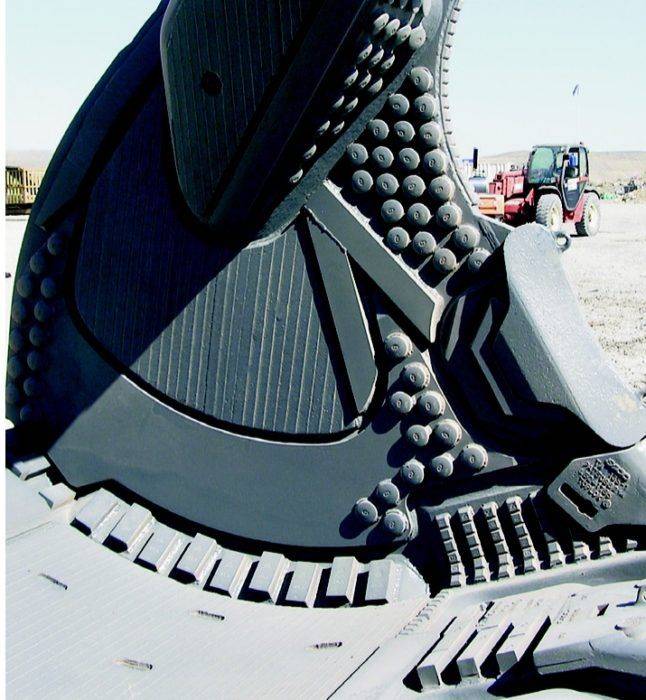 DURCAST WEAR BLOCKS APPLICATION AREAS
Durcast  blocks are particularly adapted to protect severe and small areas against abrasion :
stone boxes,
slide rails,
crushing equipment,
sliding blocks,
tooth holders,
bucket bottoms,
belt jetties,
sides of shredders,
scraping blades,
trenchers,
impact zones,
areas of severe abrasion under high stress,
etc…
Characteristics of the DURCAST® wear block
Part of the range of high performance materials selected by PRODUR and whose common characteristic is to be easily implemented, the DURCAST wear block is made of cast iron blocks with chromium molybdenum, associated by a metallurgical bond to a weldable base in S235 steel.
High alloys white cast iron, exceptional in hardness and wear resistance, is almost impossible to weld and difficult to bolt due to its fragility. S235 steel is a material that is easy to work with but has poor wear resistance performance. By combining them through a special process, we obtain the DURCAST composite which benefits from the positive properties of each material:
S235 base material :
Easy to weld, even with abrasion resistant steels such as DURSTEEL
Machinability
Easy forming
Ability to absorb shocks (shock absorber function)
For the white cast iron block:
Very high wear resistance
Perfect behavior to abrasion under high stress
Resistance to corrosive environments due to the chromium content
Specific shapes obtained by casting
HOW TO FIX THE DURCAST WEAR BLOCK
The peripheral welds of the wear block must be protected:
Either by positioning the elements in such a way as to prevent the movement of abrasive material on the weld (staggered assembly)
Or by using DURCOR tubular electrodes as a final protection pass
Or by combining the two techniques.
The bonding of the two components is achieved by brazing at high temperature in a furnace under an inert gas atmosphere, using a copper-based alloy. It should be noted that the breaking strength of the metallurgical bond (>250 MPa) is higher than the yield strength of S235 steel. There is therefore no risk of separation between the cast iron block and its support.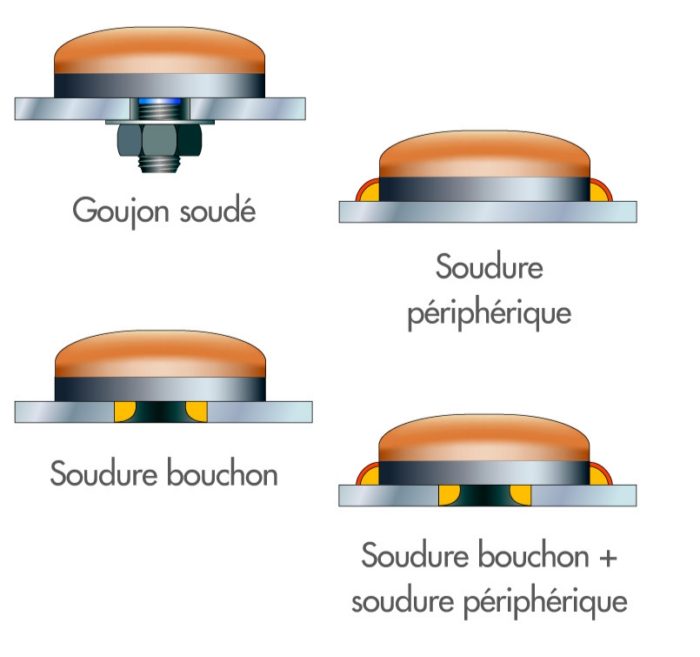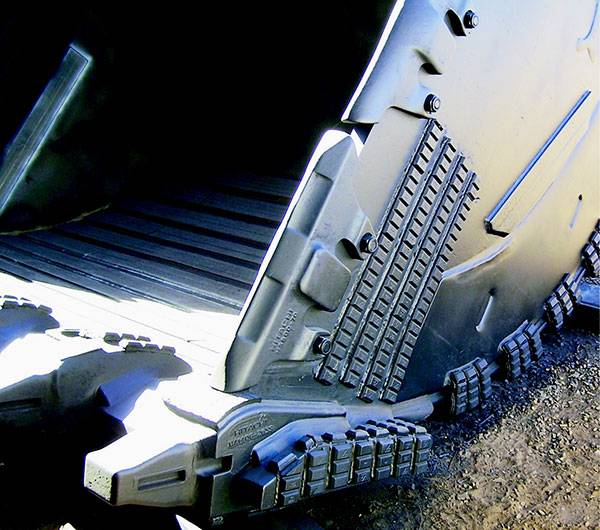 STANDARD SIZES FOR DURCAST WEAR BLOCKS
For particular applications and within the limits of production capacity, it is possible to produce specific parts or sizes
Standard wear blocks size
200x25x25
300x25x25
75x50x32
150x50x50
230x50x50
432x50x50
Bars size

240x40x23
240x50x23
240x65x23
240x90x29
Skid blocks size

200x150x45
250x150x45
250x250x45
Mechanical characteristics of the Durcast wear block
| | |
| --- | --- |
| Base | Mild steel type S235 |
| Cast iron | White martensitic cast iron grade CrMo 15-3 Average hardness 700 HV 50 Die hardness 650 HV 0,5 Carbide hardness 1300 HV 0,3 Carbide volume 30% minimum |
| Joint | Copper base under inert atmosphere Mechanical resistance > 250Mpa |