For more than 40 years, PRODUR has developed engineering capabilities and implementation of global solutions to address the specific requirements of its customers in terms of refractory protection, wear, corrosion and clogging resistance.
This positioning makes PRODUR one of the few companies in Europe which implements a very complete range of materials able to answer the most simple to the most complex wear problems.
Our technical sales teams and our project managers, are in charge of the engineering and definition of your solutions or equipment. Discover all our services: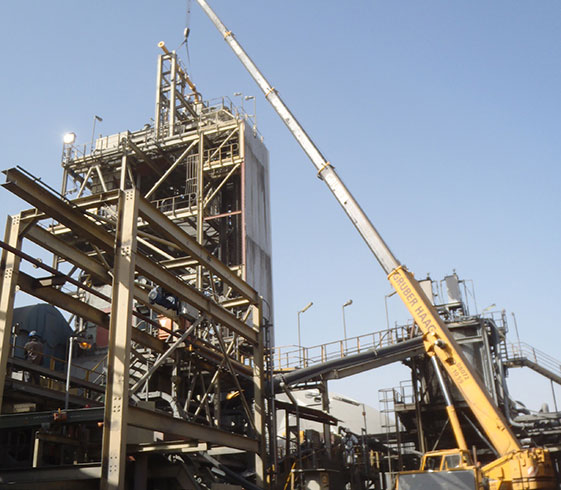 Analysis – Wear Audit
Produr has acquired its expertise and experience in the treatment of wear by analyzing the phenomena encountered in users' installations. This is what allows us to offer an adapted response to our customers for the coating or the manufacturing of equipment. This expertise is used to offer turnkey sub-assemblies to OEMs. Our teams have a perfect command of the recommendation and analysis of wear phenomena in particularly difficult environments (mining, quarries, steel plants, cement plants, recycling, etc.).
Engineering
Protecting against wear, improving reliability, optimizing maintenance operations: these are our Solutions and your Results! To achieve this, our Engineering and Solutions Department and the Welding Alloys Group's R&D resources are at your service to design, define and adapt these solutions to your facilities.
On-site measurements
Our teams manage in situ measurements to define YOUR SOLUTION.
Turnkey solutions
The company's experience allows us to offer you ready-to-use solutions. Our project managers have a perfect understanding of the problems of standards, boiler making, assembly and interfacing with existing equipment. In addition, our Integra teams can organize any on-site hardfacing operation and our Usi-Site teams can organize any on-site machining operation anywhere in the world.
On-site assembly
Do you want to be sure that your solution is perfectly installed? Take advantage of our expertise in the installation of our solutions. Take advantage of our skills in interfacing with your installations. At your request, we ensure the supervision of our products in your installations or we carry out the assembly of our solutions directly on your site with our local partners.