Pneumatic, hydraulic and gravity conveyors

From the existing dimensions of the installation and the process parameters (ISO, type of wear, speed, PH, temperature, etc…) Produr designs and manufacture any type of wear resistant piping to be installed in place of the existing piping on pneumatic, hydraulic or loaded gas transport installations.
All the elements of piping are potentially realizable with our materials : elbows, sleeves, lobsters, reductions, diaphragms, bends… All diameters and all sections (rectangular, circular).
These pipes can be made of wear resistant steels / Hardfaced tubes, or ceramic materials, which have the advantage of being molded and completely toric section which will decrease the phenomenons of pressure loss or cavitations. Our technicians are able to manage the sizing of your installation.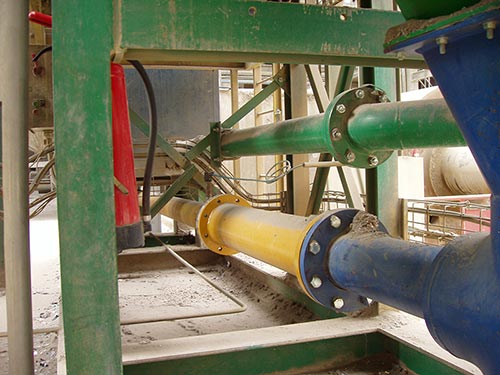 Internal diameters being strictly preserved, Produr redesigns the boiler shell taking into account the thickness and the technology of the chosen lining.
Produr carefully manages the interface with the existing piping in order to ensure a perfect assembly in the process line. A turnkey solution is systematically proposed including joints, adaptation flanges and screws.
| | | | | |
| --- | --- | --- | --- | --- |
| On-site measurements | Manufacturing on plans | Wear analysis and materials | Drawing & Quotations | On-site assembly |
| ✓ | ✓ | ✓ | ✓ | ✓ |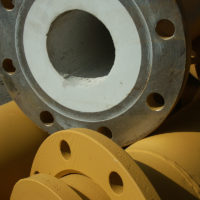 DURHART 200 ceramic pipes in cement works
DURHART 200 ceramics pipes in Power plants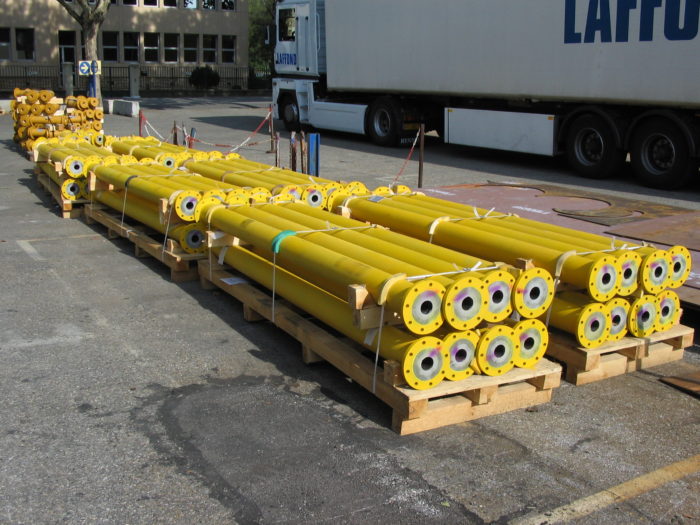 Piping kit, supplied with bolts and gaskets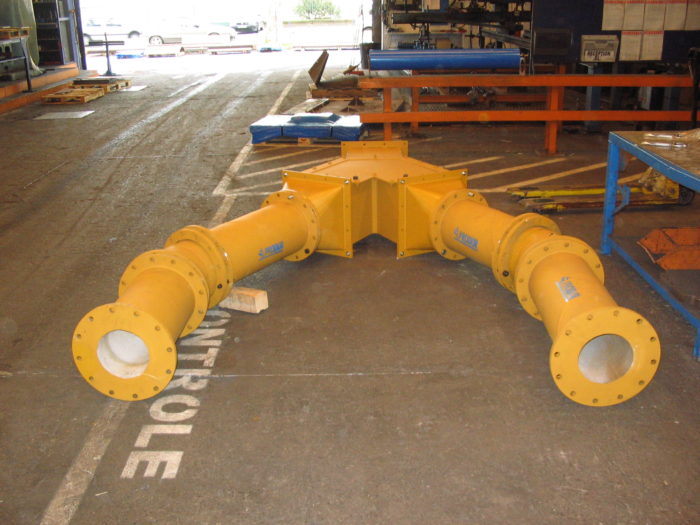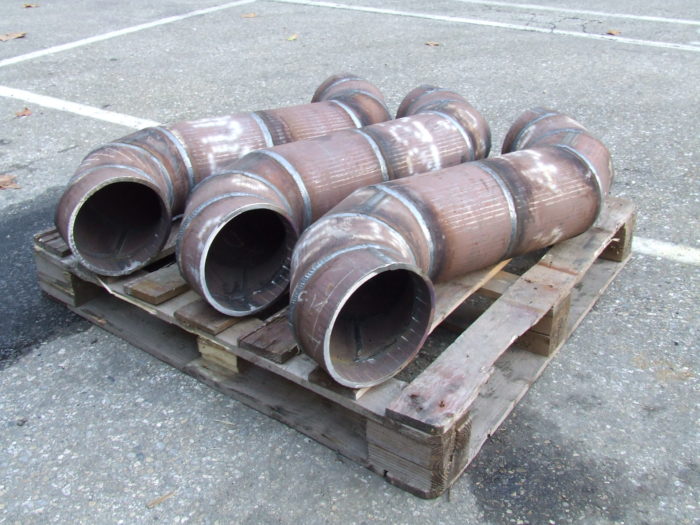 DURSTEEL 410 pipeline